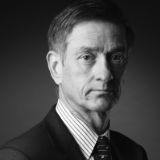 David J. Pyper
Managing Partner
From 1989 to 1997, David was a director in the Investment Banking Mining Group of ScotiaMcLeod Inc. in Toronto. During that time, David was responsible for managing relationships and transaction execution. From 1997 to 1999, David was Managing Director and senior member of the Investment Banking Group of CIBC Wood Gundy, responsible for public and private equity and debt financings, provision of valuations and fairness opinions, and M&A advice.
From 1999 to 2002, David was a Managing Director in the M&A Group of Scotia Capital Inc., with responsibility for generating advisory mandates and ensuring effective execution of transactions.
Prior to entering investment banking, David spent seven years in management positions with a small manufacturing company and the Canadian Armed Forces. He holds an MBA degree from the University of Toronto and an engineering degree from The Royal Military College. David currently sits on the board of the Esprit Orchestra.
---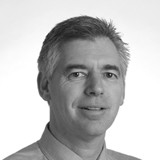 Joel A. Kazman
Partner
Joel joined Blair Franklin at the start of the firm's history in 2003, returning to his independent investment banking roots. Joel's career in M&A began in 1986 with Lancaster Financial, a newly-formed employee-owned independent merchant bank, following six years in corporate banking and capital markets in Toronto and Chicago with Continental Illinois Bank (now Bank of America). While at Lancaster, he acted as advisor to boards, special committees, management teams, shareholders and stakeholder groups on a broad range of M&A and restructuring transactions, and in 1990 he was appointed a partner of the firm. In 1995, Lancaster was acquired by TD Securities, the investment banking arm of TD Bank Financial Group, and Joel became Managing Director and Head of the Mergers and Acquisitions Group, with responsibility for all financial advisory services at TD Securities, including public takeovers, mergers, acquisitions, divestitures, takeover defense assignments, valuations and fairness opinions.
Joel holds a BA degree from the University of Toronto and an MBA degree from York University.
---
Dayna Gibbs
Partner
Dayna has over 20 years of finance, governance and capital markets experience encompassing top-tier bank-owned and independent platforms. Dayna began her career at RBC Capital Markets, where she held progressively senior roles across sales and trading, risk management and real estate investment banking. Subsequent to RBC Capital Markets, Dayna joined Brascan Financial Real Estate Group (Brookfield Financial) and subsequently BMO Capital Markets where she played a pivotal role in building a successful full-service North American real estate investment banking platform. Dayna's areas of expertise includes financial and strategic advisory services to public and private companies and investors across a broad range of asset classes, geographies and structures. Her transactional experience includes many high profile and complex initial public offerings, privatizations and mergers and acquisitions as well as a variety of both debt and equity financings.
Dayna is also active in several Board and not-for-profit endeavors. Dayna is an independent Trustee, Chair of the Compensation Committee and member of the Environmental, Social and Governance Committee of Summit Industrial Income REIT (TSX:SMU.un), a multi-billion-dollar owner and operator of light industrial and datacentre real estate properties. Dayna was previously an independent Trustee and Chair of the Corporate Governance and Nominating Committee of formerly TSX-listed (privatized) Agellan Commercial REIT, a cross-border industrial focused REIT. During her tenure at Agellan, she served on several special committees including, the management internalization special committee, the proxy solicitation special committee and the strategic review special committee. Dayna is also a board member of the Foundation Board of King's University College, The University of Western Ontario.
Dayna holds an Honours Bachelor of Arts degree in Economics from the University of Western Ontario, is a member of the Institute of Corporate Directors, holds a certificate in Artificial Intelligence from The MIT Sloan School of Management and is a fellow of The Institute of Coaching McLean/Harvard Medical School.